Notice of Supplemental Resident Electors' Meeting on Tuesday, January 30, 2018  5:00p.m. – 9:00pm Garden City Senior Center, corner of 11th Street and Golf Club Lane
For the sole purpose of designating a candidate from the Central Section for Village Trustee for a term of 2 years. The name of the winner will be placed on the ballot for the March 2018 Village General Election. The following two names have been placed in nomination for this election:
Theresa Trouve – 54 Second Street, Garden City, NY
Theresa Trouvé, longtime Garden City resident and current Village Deputy Mayor, and her husband, Joseph E. Caroselli, reside on Second Street. Deputy Mayor Trouvé is the mother of four grown children all of whom graduated from the Garden City school system. Six of her thirteen grandchildren currently attend the Garden City schools. She holds a Ph.D. from New York University and is retired from a career in education which she began as teacher of French, yet the greater part of those years was spent in administration on district and building levels. Currently, she is a small business owner.
Theresa Trouvé served as Commissioner of Building and Planning for three years and, in that capacity, served as liaison to the Planning Commission, the Zoning Board of Appeals and the Architectural Design Review Board. Deputy Mayor Trouvé was the chair of the Environmental Advisory Board for two years and has chaired The Committee to Fill Vacancies on Boards and Commissions. She served as a member of the Finance Committee. Further, she has served as liaison to Senior Citizen Affairs and to the Garden City Historical Society. She has been a member of the Public Information Committee and served as a member of the Traffic Commission for 2014-2015. At the Board of Trustees' Organizational Meeting on April 3 of this year, Dr. Trouvé was appointed Deputy Mayor, placed on the Board of Police Commissioners and re-appointed to the Traffic Commission.
Theresa Trouvé was a former president and secretary of the Central Property Owners' Association and a member of the Joint Conference Committee. She was presented the Woman of Distinction Award by New York State Assemblyman Edward Ra for commitment to one's community.
When asked for a statement, Dr. Trouvé commented, "It has been an honor and a pleasure to serve on the Village Board of Trustees for the better part of the last four years. I continue to focus on the well-being of the Village looking forward. Maintaining the distinctive historic character of our Village and controlling Village finances in terms of maintaining fiscal stability and lowering taxes remain the most challenging issues for me. These significant issues are often interrelated, and I believe that both can be accomplished. My Board responsibilities afford me the opportunity to get out into the community and interact with residents. In my view, communicating with as many members of the community as possible is of great importance. In that process, I come to understand what is uppermost on residents' minds, to learn what they are thinking on the important issues. I weigh this input seriously and use it in deciding how to vote for what I believe to be in the best interest of the Village."
(Proposed by the 5-Member Nominating Committee)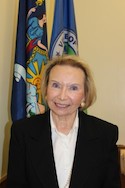 Steven Super – 110 Sixth Street, Garden City, NY
Steven has been a resident of the Village for eight years and runs his successful law practice in the community as well. As both a trained architect and practicing lawyer, Steven's track record of critical analytical thinking, listening skills and problem-solving expertise will bring global planning know-how to the Village's Board of Trustees. As a parent of a child at Stewart School, an owner of an AT Stewart Era home, and business owner, Steven is intimately familiar with the challenges facing Garden City.
Steven's priorities for the Board include setting a master plan and agenda for the Village, tending to the increase in traffic through the central section and throughout the Village, maximizing home values through sensible zoning, capitalizing on the utilization of personnel, facilities and other assets of the Village, negotiating with the unions serving the Village and dealing with tough issues that have plagued the Village for years, such as St. Paul's. Garden City has a great legacy; however, we can only preserve it by being proactive and having a Board of Trustees with the skillset to deal with the problems facing the village today.
Prior to moving to Garden City, Steven lived in New York City where he served on numerous co-op and condominium boards. Steven is a lawyer in practice for 20 years; the last 7 of which have been in the Village.  Strategic guidance, problem solving, contract negotiations, and dispute resolution are his areas of expertise.  With a professional degree in architecture, he brings unique insight into some of the challenges we face and an appreciation for our history. Steven has served as active Director for the CPOA since moving to the Central Section in 2015.
(Proposed by petition of Resident Electors of Central filed at the January 16, 2018 Resident Electors' Meeting.)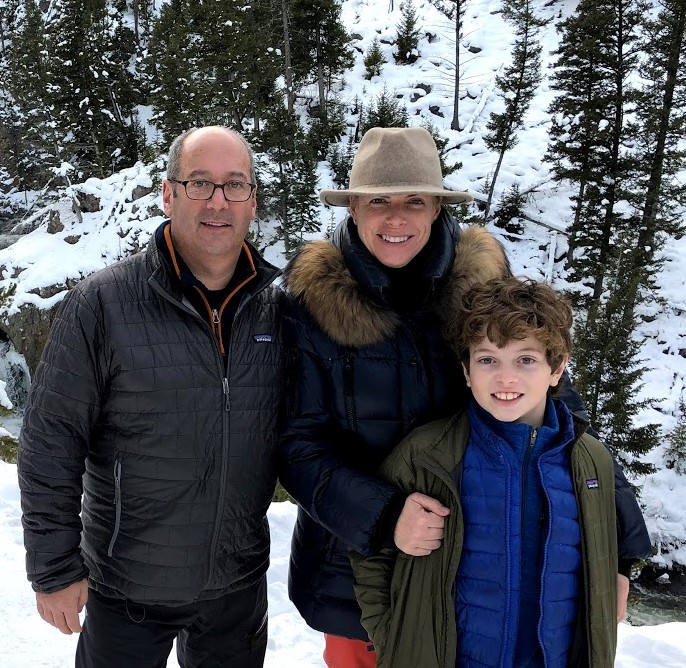 Voting Requirements: All persons wishing to vote are required to present photo and signature ID at the polls. Only residents 18 years or older are eligible to vote. The acceptable ID is a Valid driver's license, Non-drivers ID or learners permit issued by the Department of Motor Vehicles, or Passport—all with a photo and showing your Garden City address. Photo credit cards will be acceptable but must be accompanied by a utility bill, tax statement or other official documentation showing your home address. Such things as utility and phone bills, Social Security and Medicare cards or library cards do not in and of themselves contain photos, addresses, or signatures of the resident elector will not constitute sufficient ID, nor do student IDs, but they can be used in combination with other documents that have photo and signatures to establish residency.
Voters must be in line to vote no later than 9:00 p.m. at which time the line will be closed. Voters need not be dues paying members of the Central Property Owner's Association.