Fill out our CPOA Resident Feedback Form
CPOA MEETING POSTPONED!
Forecasts for a blizzard on Tuesday night, March 14th have forced the Central Property Owners' Association (CPOA) to reschedule its Board Meeting at the Garden City Senior Center. The presentation by The Very Reverend Michael T. Sniffen, regarding the plans of the Cathedral of the Incarnation to share in the bright future of Garden City should be of considerable interest to residents of our entire Village. Everything scheduled for this coming Tuesday will take place on March 21st at 7:30 PM, one week later. Meanwhile, please stay warm and safe, and plan to join us on Tuesday, March 21st. Please continue to check our website at gccpoa.org. for additional CPOA updates.
Blizzard News!
Sanitation – Recycling – E-Waste Cancelled for Tuesday, March 14, 2017 Rubbish is cancelled for Wednesday, March 15. Please be advised that due to the Blizzard predicted for tomorrow, Tuesday, March 14, Sanitation, Recycling and E-Waste will be cancelled.
The projected Sanitation pickup schedule will be as follows Wednesday residential pickup in the East
Thursday residential pickup in the West
Friday residential pickup in the East
Tuesday's Recycling and E-Waste will be rescheduled for Tuesday March 21
Wednesday's Rubbish has been cancelled and rescheduled for Wednesday March 22nd
For the safety of Village employees, please make sure paths are shoveled and that garbage pails are placed at curbside.
Also, please make sure all vehicles are off the streets and please do not to shovel driveway entrances until roads are completely plowed and when shoveling, shovel towards your property not back in the street.
Mayor Calls For Third Track Feedback
The Town of Hempstead in conjunction with the villages of Floral Pk. New Hyde Pk. and Garden City have decided to hold a press conference at 12:00 noon in front of the New Hyde Pk. Village Hall at the corner of Jericho Tpke and New Hyde Pk. Rd. The theme will be to ask the MTA/LIRR very forcefully to answer the questions and issues raised in the Vertex report. We hope to raise awareness about the potential adverse consequences this project will most likely have on the residents and businesses in our community. The format has not yet been defined, but all of our Town, County and NYS elected representatives have been invited and will be asked to speak. I am not sure yet if the Mayors or Trustees will be speaking other than introductions, but we will try and accommodate as many people as possible. At Noon on Friday, March 24th, a Press Conference is Scheduled to take place to confront the MTA/LIRR with numerous issues that will negatively impact residents along the railroads Central Branch right-of-way. Garden City's Mayor, Nicholas Episcopia, invites all Garden City home and business owners to attend this session and voice their opinions.
2017 CPOA Feedback Summary
CPOA BOARD WELCOMES DEAN OF THE CATHEDRAL OF THE INCARNATION
ALL RESIDENTS WELCOME; MARCH 21, 2017 AT 7:30 PM – G.C. SENIOR CENTER
The Right Reverend Michael T. Sniffen, Dean of the Cathedral of the Incarnation in Garden City, will address the Central Garden City Property Owners' Association (CPOA) March meeting, open to the public, in the Garden City Senior Center at 7:30 PM on Tuesday, March 21, 2017. All residents are welcome; refreshments will be served. The topic of Dean Sniffen's talk will be "The Cathedral's Vision Is To Become A Vital Neighbor." Illustrations of The Cathedral's Ten-Year Inclusion Plan will be presented, and a Q and A session will follow.
Dean Sniffen was ordained in 2007 and has served parishes in New Jersey, Locust Valley and Brooklyn. He holds a B.A., Magna Cum Laude, from W.V. Wesleyan College as well as M.Phil and M.Div. degrees from Drew University. He is writing his doctoral dissertation in the field of Homiletics.
Dean Sniffen has won awards in pulpit oratory and manner, as well as pastoral leadership and innovative ministry. He was a steward of the 2008 Lambeth Palace Conference of Bishops in London. He has been honored with a Luce Fellowship at the Center for Christianity in Global Contexts.  He is a member of the Racial Justice Advisory Council of the Brooklyn Community Foundation and is on the faculty of The Mercer School of Theology. He has served as Adjunct Professor of Worship and Preaching at Drew Theological School.
Dean Sniffen has received numerous proclamations from the City of New York and Nassau County for the impact of his ministries on the public good. He and his wife, Joanna, live in Garden City, NY with their two dogs Millie and Odette.
The CPOA Meeting will continue following Dean Sniffen's presentation, featuring reports from Trustees Theresa Trouve' and Richard Silver. Updates on the Third Track issue, as well as other matters relating to Schools, Traffic, our Environment, and Parks and Recreation will be the Trustees and CPOA Representatives serving on those respective Village Commissions. CPOA's Junior Ambassadors will update their activities.
As a Special Feature, the CPOA will introduce the slate of Officers, Directors, and Nominating Committee members, all of whom are your neighbors and many of whom are new faces. We sincerely hope to see many residents attending and participating on March 21, 2017 in this exceptionally important CPOA Meeting!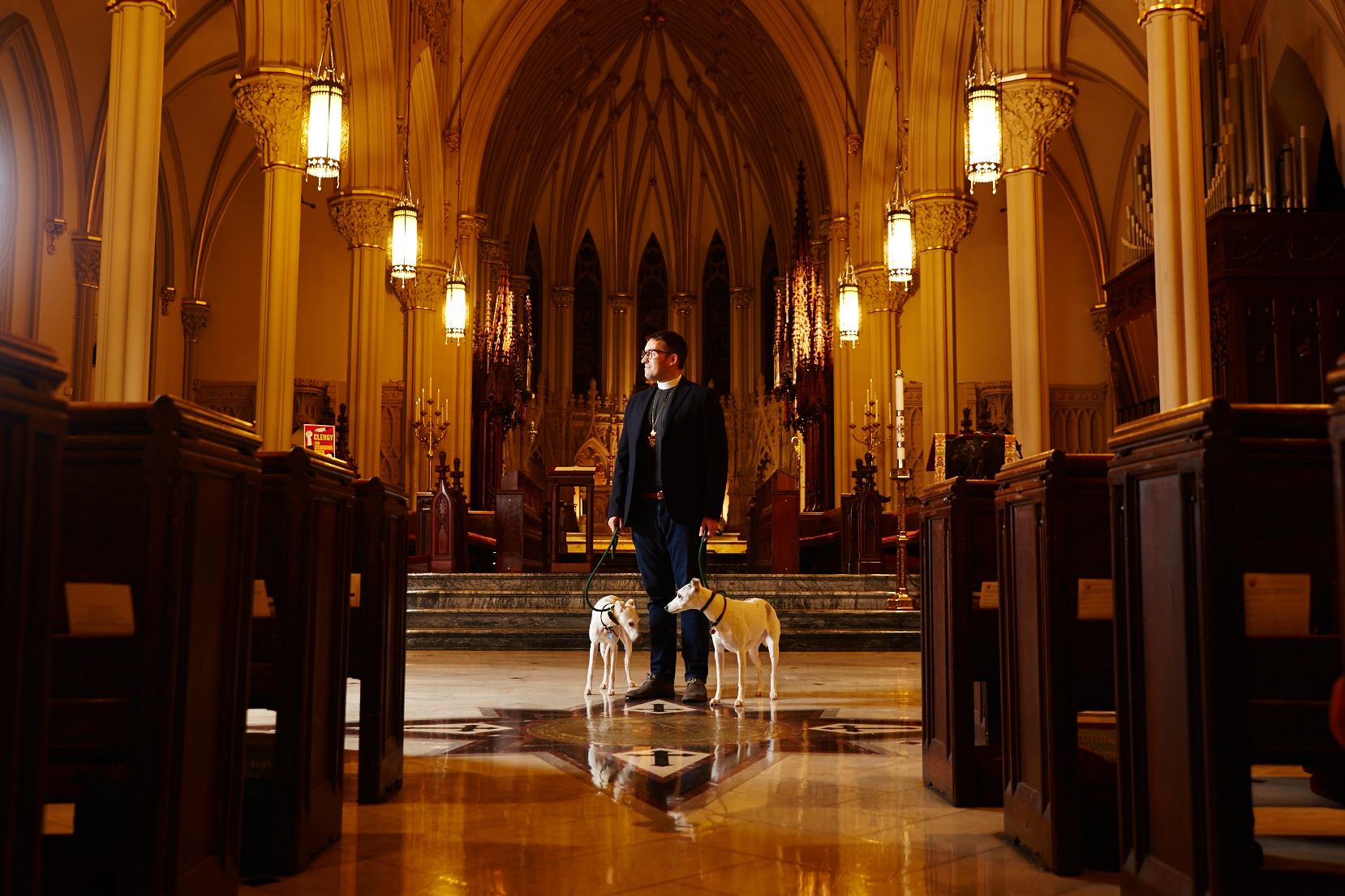 The LIRR has informed the Village that the Stewart Manor Station Building will be closed effective, Monday, August 29, 2016 until the Fall of 2017. Please see the link for detailed information on this project.
 ******************************************************************************
"ARE YOU PLANNING A RENOVATION TO YOUR HOME?
The short "guide" below will 

provide you and/or your contractor
with up-to-date information regarding "when" and "what for" 
you 
will 
need to apply 
for a Permit 
from the Garden City Building 
******************************************************************************
Helpful Hints from Your Neighbors
 Have you or your neighbors experienced recent power outages with PSE&G and are looking for resolution?  After experiencing repeated power outages on her block, Garden City resident Eithne Thorne has a helpful hint for those who have unresolved issues with PSE&G. Please contact Erin Mullen at PSE&G at erin.mullen@pseg.com to seek help and assistance with your power problems.
Please contact us if you have solutions to problems that your neighbors may be able to use.
If anyone else has any information, comments or concerns, please email the CPOA at info@gccpoa.org.
Old news! You can now pay dues with any credit card. Please fill out the information requested below and click pay now.
Membership categories include:
Associate Member- $20, Senior Member(over 65)- $15, and Lifetime Member- $250.
All major credit cards accepted.
---
---
For additional information, please like us on Facebook: www.facebook.com/GCCPOA
---

High School Ambassador Program
The Mission Statement
The High School Ambassadors serve the community for two years during which time they become vital members of the Garden City Central Property Owners' Association.
Each Student Ambassador is required to attend Village Committee meetings on a regular basis. By doing so, they absorb the essence of the community's governmental process and present the governing boards / committees with the faces of the next generation. Upon return to the CPOA Board's monthly meetings they present the agendas and issues of the discussions that have taken place at the meetings which they attended.
During their terms as Ambassadors, students are expected to complete a Community Service project which is in keeping with their particular skills and preferences.